Well… Another blog ? What for ?
First of all, let me introduce myself.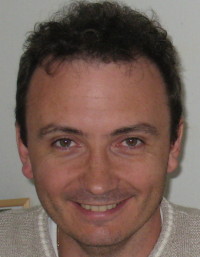 My first name is Thierry, I turned 40, married, 3 children, working near Grenoble (France) for a big computer company…
This is already showing you the major dilemma I'm facing: on one hand, my family situation is very time-consuming (and I love it !), and on another hand, I have plenty of temptations to spend even more time playing around.
Playing outside: Grenoble is located in the French Alps for those who don't know… you can enjoy a lot of things in the mountains around (skiing, riding,… did I mention I'm a private pilot ?)
Playing inside: I'm fan of computers and electronics, with a heavy background of role-playing gamer… And I'm not alone: many of my friends are suffering from the same symptoms (not easy to cure according to doctors…)
In this context, you can start understanding why I started this blog.
There are two main reasons:
as an electronic/computer addict, I've been installing a lot of things (in my house, or on my computers), thanks to the help I get from the « community » by reading similar blogs and newsgroups
=> it sounded fair that I gave some help in return…
several friends of mine are asking technical details on my installations/researches
=> a blog is a nice exchange platform
I never used WordPress before
=> as any new challenge, this is exciting !
(did I say « 2 reasons » ?)
You should also have noticed I'm writing this blog in English. This is not (by far…) my mother language, but as I said: I want to give back to the community, and I'm afraid a French written blog would restrict this feedback to a more limited community…
I'm going to stop this writing for today. I have plenty of things to test on my WordPress installation before officially « opening » this blog…
Don't hesitate to comment (English & French are welcome…) and thanks a lot for your visit !